Lose yourself amongst the spectacular scenery of the Scottish Borders and experience a wonderful array of things to see and do. Soak up the history at splendid country estates or visit a 'seabird city' on the craggy Berwickshire coast.
Information From Visit Scotland:
St Abb's Head National Nature Reserve
Cared for by the National Trust for Scotland. Explore this coastal haven for birdwatchers, nature lovers and walkers. See thousands of seabirds and be awed by the dramatic cliffs overlooking crystal-clear waters.
Enjoy the fresh sea air and epic views of this remote and wild cliff-top beauty spot, and discover the feathered residents at this 'seabird city' from spectacular vantage points. Head inland to the Mire Loch in search of swans, ducks, damselflies and butterflies. Learn more about the wildlife, geology and history of St Abb's Head at the Nature Centre.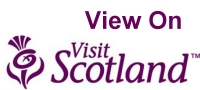 Dawyck Botanic Garden
In the depths of the Scottish Borders countryside, Dawyck Botanic Garden has a stunning collection of trees and shrubs.
Dawyck Botanic Garden is home to one of Scotland's finest tree collections including some of Britain's oldest and tallest trees. The 65-acre five star Garden offers woodland and burnside walks and is renowned for its seasonal displays of snowdrops, bluebells, Himalayan poppies, rhododendrons, azaleas and autumn colour.

St Mary's Loch
St Mary's Loch is situated 72 miles south of Edinburgh in the Scottish Borders on the A708 road between Selkirk and Moffat.
Come and enjoy a relaxing walk and explore the beautiful Yarrow Valley around the Border's largest natural loch. The loch is right at the historic hunting ground Ettrick Forest, a place where William Wallace would rally his allies to come together to raid the nearby English settlements. It is also a perfect setting for visitors to book holiday accommodation and take part in activities such as cycling, walking, sailing, watersports and fishing.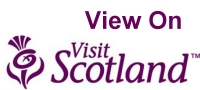 Go Ape Peebles, Glentress Forest
High-speed zips, free-fall Tarzan swings, and daring crossings. High up in the canopy, Go Ape's tree top obstacles are the ultimate test of balance and nerve. Get your Tribe's blood pumping with 2-3 hours of action-packed adventure.
Nestled high in the hilltops of the magnificent Glentress Forest, Go Ape Peebles offers a jaw-dropping backdrop for your big adventure. Soar over the magnificent Tweed Valley on Go Ape's highest ever zip wire, and soak up amazing views of the reservoirs below. It's a whole new way to take in the Scottish countryside!

Traquair House
Visit the oldest inhabited house in Scotland and discover its fascinating history. This is a magical day out for all the family.
Once a pleasure ground for Scottish kings in times of peace, then a refuge for Catholic priests in times of terror, the Stuarts of Traquair supported Mary Queen of Scots and the Jacobite cause without counting the cost.
Imprisoned, fined and isolated for their beliefs, their home, untouched by time, reflects the tranquility of their family life.
Traquair was the most prominent Jacobite house in Southern Scotland. The Stuarts of Traquair maintained their loyalty to the cause from the earliest day to after the '45.

VIEW FURTHER INFORMATION ON VISIT SCOTLAND
https://www.visitscotland.com/destinations-maps/scottish-borders/
USEFUL LINKS:
Things To DO in Peebles Scottish Borders >>> https://www.myvoyagescotland.com/things-to-do-in-peebles